Thinking about your future? Here at Coryer Staffing in Plattsburgh, we are too! With high school graduations taking place just about every weekend, our the RAMP team is here to help undecided high school juniors and seniors figure out what they want to do after they walk across that stage. If you're a recent high school graduate contemplating all of your options (and there are quite A LOT of them!), we encourage you to keep RAMP in mind. Why? Because taking a RAMP Year can get you a good job without a college degree.
What is RAMP?
RAMP is a year-long program for recent high school graduates in Plattsburgh. Participate in RAMP and you'll have the opportunity to earn money while working in different industries and jobs throughout the North Country. You'll have the opportunity to learn new skills, meet new people, and earn a micro-credential career development badge from Clinton Community College.
How much can you make in RAMP?
Take a RAMP year with Coryer Staffing and you won't just learn new skills. You'll also earn a paycheck. A pretty good one, too. In fact, Eric Serlock, a graduate of Peru Class of 2018, added $15,000 to his savings during his RAMP Year. That's certainly not chump change.
"As a current RAMP employee I can tell you that this is one of the best choices I've made. It gave me an opportunity straight out of high school to earn money and gather life experience while I decide what to do for the rest of my career."

Tyler McLean, Lining Operator (Ausable Valley Class of 2019)
What are the benefits of taking a RAMP Year with Coryer Staffing?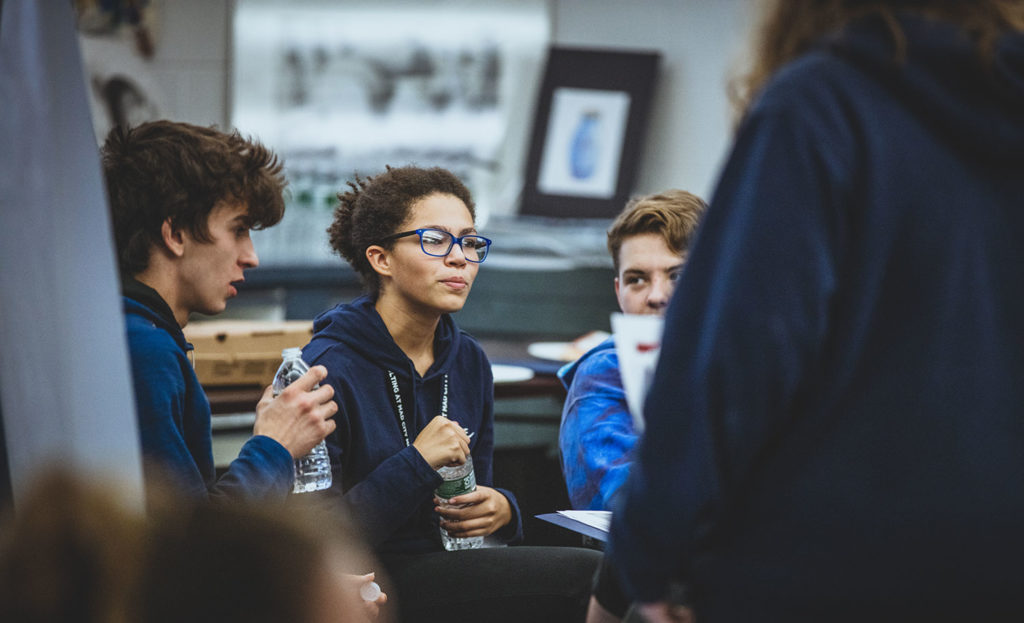 The ability to make money isn't the only reason to take a RAMP Year with Coryer Staffing in Plattsburgh. It's just one of the many, actually. In fact, there are many benefits to taking a RAMP Year:
The opportunity to gain a variety of valuable work experiences at different employers throughout Plattsburgh and the North Country region
A better understanding of what you like to do and what your career options look like in the future
Life skills training that you can use no matter what career path you choose after your RAMP Year
Ready to start your RAMP Year with Coryer Staffing?
If you're interested in learning more about RAMP or are ready to kickstart your RAMP Year, we invite you to reach out to the RAMP team today. Give us a call at (518) 324-5678 or visit Coryer Staffing in downtown Plattsburgh, NY.